FEE CONCESSION:
This page contains a brief description of concession in fee...

To be eligible for the concession fee learners will have to show evidence of entitlement each time that they enroll. All evidence must be current at the time of enrolment and must be produced when enrolling.
| | |
| --- | --- |
| DETAILS | CONCESSION |
| Ex-Serviceman- persons who have served in the Defence Forces / Army for a period of at least 10 years and son of defence person. / Son / daughter of defence persons or freedom fighters. | 6 % |
| Police Officers, Govt. Officers (Including Law Enforcement Officers) | 7 % |
| Forensic Experts, Scientists, Detectives and Investigators (Crime Investigators) | 6 % |
| Regd. Medical Practitioners / Doctors / Dentists, Lawyers / Advocates. (Regd. Under Medical, Dental and Bar Council of India) | 7 % |
| Forensic Govt. Officers, Judges, Govt. Scientists, Examiners etc (Class I & II - Gazetted Officers) | 8 % |
| Teacher / Faculty or Regd. Practitioners from Forensic Sciences, Life Sciences and other related area. | 5 % |
| A Physically Handicapped Person (Min. 50% disability) | 6 % |
| IFS Experts, IFS Investigators and IFS Employees (Internal) | 30 % |
| IFS Ex-Students / Old Students. | 7 % |
| IFS Members and IFS Certified Candidates. | 9 % |
Fee Concession, Rules, Terms and Conditions:
You can simply deduct above mentioned concession amount from total course and they pay remaining course fee during admission. e.g. Your total course fee is 15,000 Rs. and you are eligible for 7% concession, then you can deduct 1050 Rs. amount from total course and pay remaining amount i.e. 13,950 Rs.
If you pay total course fee and later if any students claim for concession money refund, then such request after admission will not be accepted / refunded.
The roll number/course key/login details to; each student will be given on admission.
On admission every eligible student will receive an Identity Card and Study Material/Reference Books.
Leaving Certificate/Qualification Certificates of the previous school or Transference Certificate of the previous school/college will be required from each student wishing to join the course.
The application fee paid for the course, and is not refundable. We can only refund the application fee when a course applied for has been cancelled or Only in case he/she does not get a seat. Also, the fee payment cannot be transferred to another course.
Fee Concession (5%)- 1) Ex-Serviceman- persons who have served in the Defence Forces/Army for a period of at least 10 years and son of defence person. 2) A Physically Handicapped Person

Concession is applicable only for Advanced Diploma, PG Diploma, Specialized Courses and Expert Certifications.

IFS INDIA reserves the right to alter fee, course structure, or any of the terms or conditions described in this site/brochure without notice at any time and to deny enrolment to any person without explanation.
All our Courses, Study Material and Contents are for educational and informational purposes only. IFS INDIA and Team will not responsible for their misuse, User will be solely responsible for misuse of the Education, Information, Knowledge and Tools or any other content.
SCOPE AND CAREER:
| | |
| --- | --- |
| Govt. Sector | Police Department, Crime Branches, CBI, CID, Forensic Science Laboratories, IB, Banks, Defence/Army, Courts, Quality Control Bureau, Narcotics Dept., Universities, Hospitals, Organizations etc... |
| Private Sector | Detective Agencies, Banks, Insurance Companies, Universities, Hospitals, Security Services Agencies, Helpful to Lawyers/Advocates, Law Firms, Private Companies, Own Private Practice etc... |
| Job Titles / Posts | Forensic Expert, Forensic Scientist, Forensic Investigator, Crime Scene Investigator, Handwriting Expert, Document Expert, Document Examiner, Fraud Examiner, Forensic Analyst, Scientific Officer, Security Expert, Forensic Consultant, Detective, Investigating Officer, Teacher / Professor, Crime Reporter, Forensic Engineer, Forensic Psychologist, Fingerprint Expert, Law Consultant, Government Examiner, Instructor, Genetics Experts, Environment Analyst, Technicians, Forensic Medical Examiners, Technician etc... |
STUDY MATERIAL / KIT:
Printed Material (Books / Notes)

CD/DVD (Software's, Tools, e-Books, Presentations, Notes etc...)

Identity Card and Examination Card

Certificate, Completion Letter and Mark Sheet

MORE INFORMATION-
FEE STRUCTURE COURSES ELIGIBILITY APPLY ONLINE EXAM & GRADES BENEFITS DURATIONS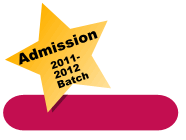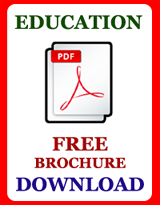 CONTACT US TO BECOME SERVICE PARTNER / START IFS STUDY CENTER